IBPM ANNUAL MEETING 2019:
FROM MODEL SYSTEMS TO THERAPIES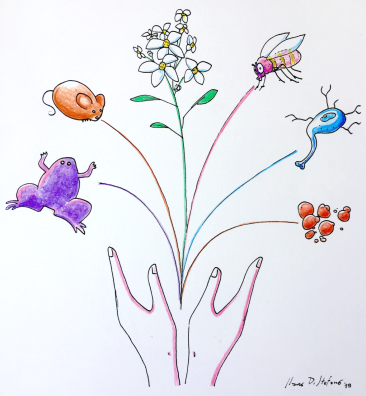 The IBPM annual meeting will take place on May 09 and will discuss research, progress and perspectives in two important research areas:

1) drug design, an expanding field in which multidisciplinary studies converge: the identification of new therapeutic targets, advanced molecular modeling methodologies, and design of innovative, targeted selective strategies based on the molecular understanding of pathogenetic mechanisms; 
2)  the development of new models at the genetic, cellular and molecular levels to reproduce and investigate biological and pathological processes, a field that  IBPM has pioneered.
The research presentations will be introduced by two lectures, respectively by Prof. Ferdinando Squitieri, (scientific director of the Italian Research League for Huntington and related diseases, and head of the Huntington and Rare Diseases Research Unit at the Mendel Institute in Rome and IRCCS Casa Sollievo della Sofferenza - San Giovanni Rotondo, FG), and Prof. Giulio Cossu, Chair of Regenerative Medicine at the University of Manchester (United Kingdom).
The conference will take place in the CNR Marconi lecture hall and will include a poster session in the CNR digital corridor and aula polifunzionale.

---

Documents:


---

Image Gallery